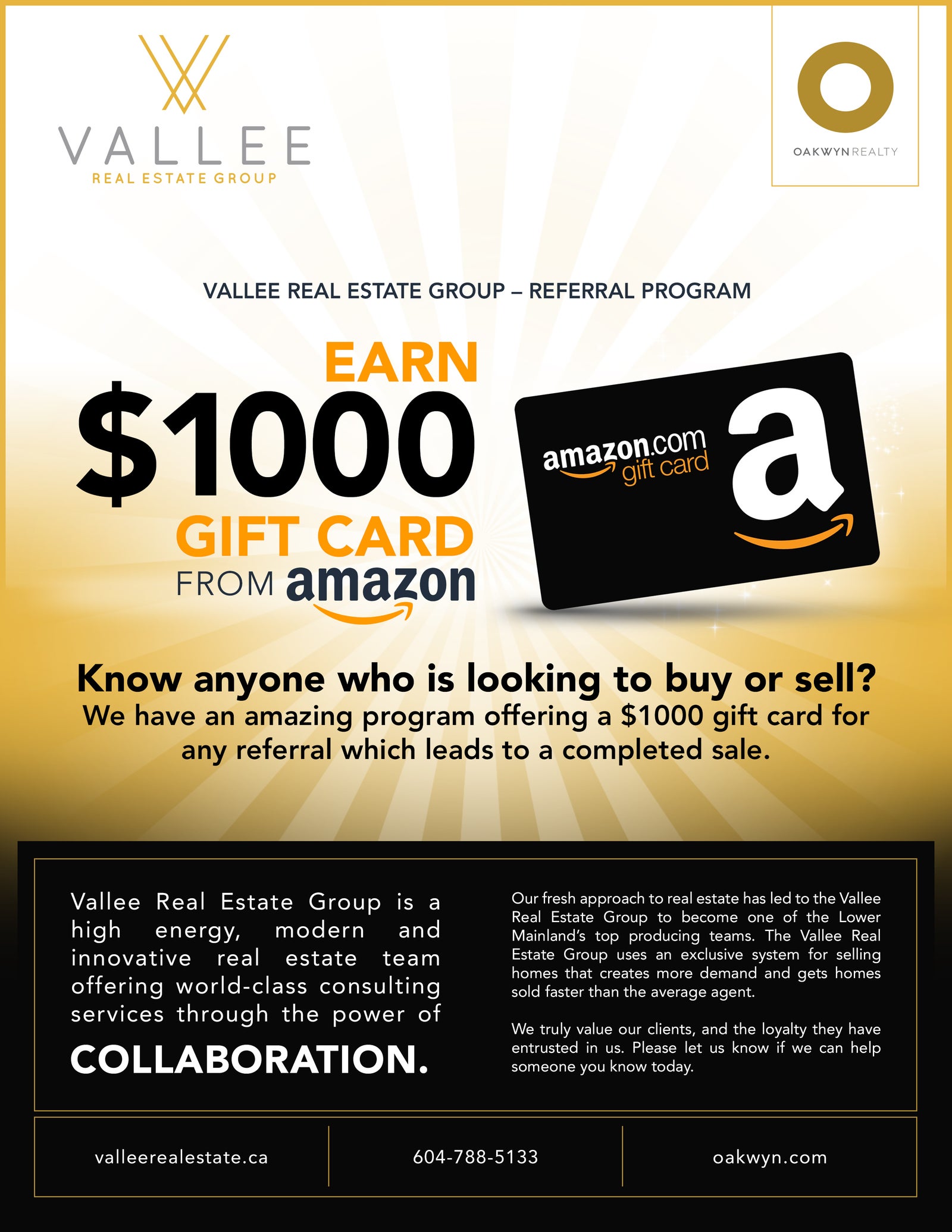 Know anyone who is looking to buy or sell? 
We have an amazing program offering a $1000 Amazon gift card for any referral which leads to a completed sale.
We truly value our clients, and the loyalty they have entrusted in us. 
If you, or anyone you know is looking for trusted and proven representation email info@valleerealestate.ca 
Terms and Conditions Apply. Please click here  access limitations of giveaway.