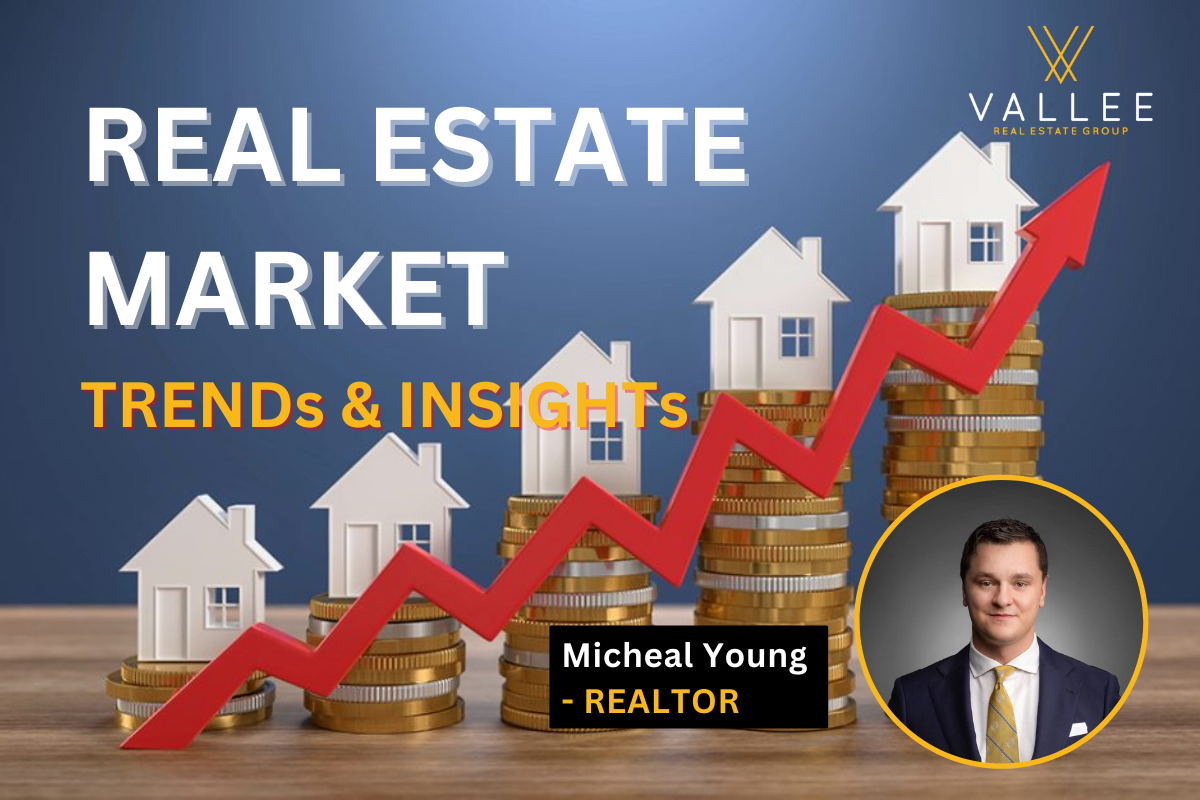 The
Vancouver real estate market
is thriving and active. It catches the interest of both purchasers and investors as well as real estate aficionados. Vancouver boasts wonderful natural scenery that complements its booming metropolitan environment. It is nestled between magnificent mountains and the picturesque Pacific Ocean. The
Vancouver real estate
market has seen remarkable development and change over the years as one of Canada's most sought-after cities.
Overview of Vancouver Real Estate Market
Vancouver, a desirable city in Canada's British Columbia, is well-known for its breathtaking natural environment, robust economy, and cultural attractions. The housing market has had major difficulties due to these circumstances, particularly in terms of cost and accessibility for many buyers.
❖
High real estate costs: 
The
North Vancouver real estate market
consistently ranks among Canada's most costly real estate markets. Property prices have risen sharply over time due to housing demand from both domestic and foreign buyers.
❖
Limited Housing Supply: 
The demand for housing in Vancouver is greater than the supply, which has led to an increase in real estate costs. Housing shortages are due to land scarcity, stringent zoning laws, and geographical limitations.
❖
Foreign investors: 
Foreign investors are interested in Vancouver, notably those from mainland China and other Asian nations. Government regulations intended to control foreign ownership have been influenced by the influx of foreign investment, which has been a topic of discussion.
❖
Active Condo Market: 
Due to its generally more accessible entry point than single-family houses, the condominium market is a popular choice for many buyers. Condos provide a lifestyle option, especially for city dwellers looking for amenities and convenience.
❖
Government Interventions: 
The British Columbian government and the City of Vancouver have put in place a number of policy measures, including foreign buyer taxes and unoccupied home taxes. This is in response to concerns about affordability and foreign investment.
❖
Market turbulence: 
Despite the
Vancouver real estate
market's overall upward trend, turbulence can occur. Market dynamics can be impacted by interest rate fluctuations, general economic conditions, and government initiatives.
❖
Demand for Rental Properties: 
As owning a home has become more difficult for certain people, there has been an increase in demand for rental homes, creating a tight rental market.
Navigating Affordability Challenges in Vancouver Real Estate
For potential homebuyers and renters, navigating affordability issues can be difficult especially in the
north Vancouver real estate
market. For many people and families, the city's high property prices and scarcity of homes pose significant entry barriers. However, there are methods that can help you overcome these obstacles and locate housing possibilities that are in line with your budget. 
This is done with careful planning and consideration. Here is a guide to overcoming housing affordability issues in Vancouver:
❖
Assess Your Financial Situation:
                    ➢
Establish a reasonable budget for real estate purchase or rental by understanding your financial situation. Hence, consider your income, savings, and outstanding debts.
                    ➢
Obtain mortgage pre-approval: If you intend to purchase a property, obtaining mortgage pre-approval will help you determine how much you can afford and improve your negotiating position.
❖
Investigate Various Neighborhoods:
                    ➢
Research more reasonably priced areas: Look outside the priciest neighborhoods and investigate developing or less fashionable areas with room for future development.
                    ➢
Take into account the commute: Although affordability may prompt you to look at homes outside of the city, take into account the effect commuting expenses and time will have on your lifestyle and total budget.
❖
Alternative Housing Options to Consider:
                    ➢
Look into condos and townhouses; they are often cheaper than detached single-family homes. They may serve as an ideal launching pad into the real estate industry.
                    ➢
Co-ownership or co-housing: To cut down on individual costs, consider buying a house with family or friends and splitting the cost, or look into co-housing options.
❖
Benefit from Government Programmes:
                    ➢
Programmes to help people buy homes:
Look into government programmes that might help you with finance, such as down payment aid or first-time homebuyer initiatives.
                    ➢
Affordable housing programmes:
See if you're eligible for any rental assistance programmes or affordable housing initiatives given by the city or nonprofit organizations.
❖
Be Receptive to Fixer Uppers:
                    ➢
Take into account homes that require renovations: Fixer-upper homes may cost less, but with some remodeling, you can gradually raise the value of the home.
                    ➢
Consider the expense of renovations: Don't forget to estimate the costs of renovations and factor them into your entire budget.
Advantages of Choosing Vancouver Real Estate Market
There are several benefits to buying a house in Vancouver, whether you're an investor or a resident.
Vancouver real estate market
continues to be a highly sought-after city with a robust economy and dynamic lifestyle despite its affordability issues. The
Vancouver real estate
market offers the following salient benefits:
Strong Economic Environment:

Vancouver has a diversified and strong economy, supported by industries like technology, film and television, tourism, and natural resources. Property values may increase due to increased employment prospects and general economic growth brought on by a stable economy.

Cultural and recreational amenities:

Vancouver has a flourishing food scene in addition to theaters, museums, and art galleries. The city also organizes many festivals and events all year long, so there's always something fun to do.

Excellent Healthcare and Education:

Vancouver is home to world-class educational facilities. This includes colleges and universities, giving locals access to high-quality education. Additionally, the city has a solid healthcare system that allows access to first-rate medical facilities and services.

Vibrant Rental Market:

For individuals who aren't quite ready to buy, Vancouver's strong rental demand offers investors and landlords an opportunity. Therefore, a thriving rental market may serve as a reliable source of income.

 

Access to Transportation:

Vancouver's well-established public transportation network, which includes buses, SkyTrain, and SeaBus ferries, makes it simple to get around the city without relying on personal vehicles.

Social & Community Engagement:

Vancouver's welcoming and inclusive community is well-known. Newcomers can feel connected to the community and create enduring relationships by participating in local activities, events, and volunteer opportunities.

Forward-Thinking City:

Vancouver is known as a forward-thinking city that leads the world in environmental and sustainability activities. The city appeals to those who care about the environment because of its dedication to green initiatives and eco-friendly practices.
Understand Every Aspect of Vancouver Real Estate Market Before Choosing It!
Before making any choices about purchasing or investing in real estate, it is crucial to fully comprehend all facets of the
Vancouver real estate market
.Equally critical is staying current with market trends and developments. Monitoring real estate prices, supply and demand, and inventory levels can reveal key market information. People can better comprehend the market dynamics and swings by speaking with real estate experts and reading market reports.Creating a clear long-term strategy is essential for people considering real estate as an investment. Investors can make wise judgements by weighing potential risks and returns against various types of asset. Before purchasing, it is essential to conduct extensive property inspections and due diligence. Hence, this ensures there are no problems or concerns with the property.Working with knowledgeable and trustworthy real estate experts, such as agents, brokers, or consultants, can offer insightful advice. They provide direction during the purchasing or investment process. Their knowledge can help people navigate the Vancouver real estate market and make informed choices.