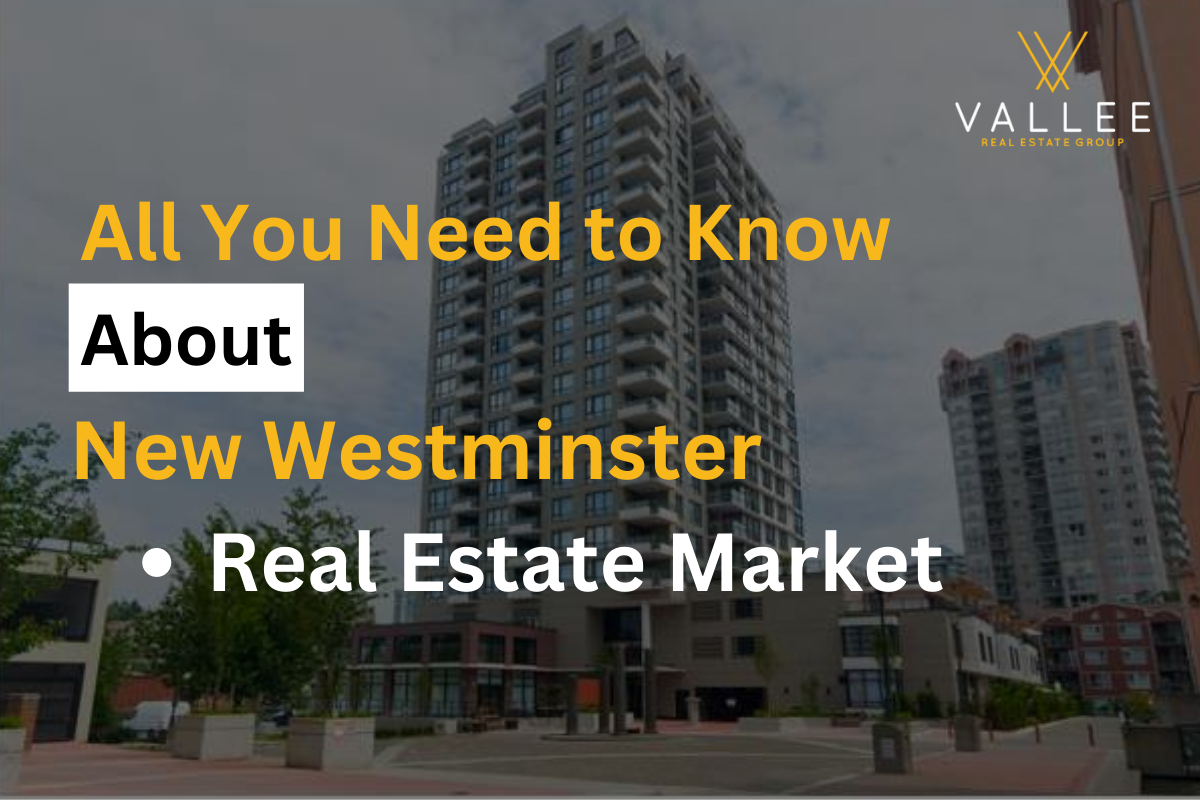 New Westminster stands out as a promising location that draws investors searching for profitable chances in the constantly changing world: of real estate investing. This beautiful city is located in British Columbia's exquisite Lower Mainland. In this article, we'll examine the history of the
New
Westminster real estate
market in more detail. We'll highlight significant elements that have shaped its expansion and growth.
Introduction: Overview of New Westminster Real Estate Market
Let's look at the elements that have fueled
New Westminster's real estate
market's expansion and appeal. This makes it an exciting location for people seeking the ideal balance of charm and opportunity. We'll explore the essential characteristics of this dynamic market and learn what distinguishes it from its nearby competitors in the sections that follow.
Diversity and Types of Housing:

New Westminster provides a variety of housing options to suit different buyers' requirements and tastes. Single-family homes, townhouses, and condominiums are all present throughout the city, each with its own appeal. High-rise condo construction has increased rapidly in recent years, especially in neighborhoods near busy transit hubs like Sky Train stations and the gorgeous waterfront.

Heritage and Cultural Charm:

New Westminster proudly displays its unique cultural charm and tradition, which heightens the city's appeal as a real estate destination. Both natives and newcomers enjoy the distinctive atmosphere created by the city's historic structures and quaint neighborhoods. The city's efforts to maintain its history have made it a desirable option for people seeking a balance between contemporary conveniences and quaintness.

Urban Renewal and Development:

Significant urban renewal and development activities have been undertaken in New Westminster over time. New infrastructure initiatives and the revitalization of underutilized areas have improved the city's overall appeal. The growth of community centers, recreational facilities, and mixed-use spaces has boosted housing demand and increased its appeal as a place to invest.

Booming Commercial Sector:

Residential properties are not the only aspect of New Westminster's real estate market that is expanding. The city's commercial area has also prospered, drawing companies from numerous sectors. This has led to a rise in commercial real estate demand, hence supporting the stability and expansion potential of the total real estate market.
Choosing a Neighborhood in Real Estate New Westminster
This city has been progressively gaining favor with investors and homeowners alike over the years. The
New Westminster real estate
market has experienced exceptional growth as a result of its advantageous location, rich history, and diversified community. People have been progressively searching for
homes for sale in New Westminster
. Making the right neighborhood selection in New Westminster is critical since it can have a big impact on your real estate investment or quality of life. When assessing New Westminster neighborhoods, keep the following key things in mind:
Location and Accessibility:

Consider how close the neighborhood is to key services like hospitals, grocery stores, schools, and public transportation. A neighborhood convenient to major highways and public transportation may draw a wider range of renters or buyers.

Safety and Security:

When selecting a neighborhood, safety comes first. To determine the level of safety in the region, look up crime statistics and speak with the local police. Look for areas where there is active community policing and a feeling of security among the locals.

School Districts:

The quality of neighboring schools is essential for families or those starting one. Investigate the local school districts and evaluate their academic record, extracurricular programmes, and general reputation.

Job Market and Employment Possibilities:

Consider the vicinity of key employment hubs and sectors. Housing demand may be higher in a neighborhood with a booming job market, which may lead to lower vacancy rates for rental units.

Noise and Pollution Levels:

Pay close attention to noise levels and potential pollution sources, such as congested roads or industrial locations. Residents tend to find a quiet, serene neighborhood more desirable.

HOA and Local Laws:

If the neighborhood is subject to homeowner's association (HOA) laws, become familiar with them. Additionally, find out about any potential constraints on your real estate ambitions and local zoning laws.

Long-Term expansion Potential: Search such homes for sale in New Westminster that exhibit indicators of steady development and expansion. Long-term prosperity is more likely in areas with advanced infrastructure, a robust local economy, and active local communities.
Buying or Renting in New Westminster's Real Estate Market?
Buying a Property:
❖
Advantages:
When you purchase a property, you gradually increase your equity. You are essentially paying off the debt as you make mortgage payments, which increases your ownership interest in the home.

If property values of

homes for sale in New Westminster

continue to climb, purchasing real estate could prove a wise investment.

Homeownership offers security and control over your living environment. You have complete discretion over how to personalize and update the home.

You can deduct property taxes and mortgage interest from your taxable income if you own a house.
❖
Considerations:
Investing in real estate involves a lot of money up front, including a down payment, closing costs, and other fees.
Buying a home is a long-term commitment, so if your future plans are unclear or you anticipate moving frequently, this option may not be right for you.
As a homeowner, you're in charge of all upkeep, repairs, and related expenses.
Renting Real Estate
❖
Advantages:
Renting offers additional freedom because lease durations are sometimes shorter than mortgage durations. This is perfect if you don't know what your long-term intentions are or if you want to move anywhere easily.
Renting often requires the payment of the first month's rent and the security deposit.
As a tenant, you are not liable for significant upkeep or repairs to the property. The landlord performs these duties.
❖
Considerations:
Renting has no positive impact on your ability to acquire property or realize future investment benefits.
You only have a small amount of control over the property as a renter. Typically, the landlord must consent before making significant modifications.
Rent costs tend to rise over time, making it difficult to budget for future housing costs.
Renting could not offer as much security as owning a house because landlords have the option of ending a lease or selling the property, which might force you to move.
Stay Informed About Market Updates in Real Estate New Westminster
 Investors and purchasers must keep up with market developments in
New Westminster real estate
. There are several efficient ways to accomplish this.Check real estate portals and websites frequently for the latest details on New Westminster-specific property listings, sales trends, and market analyses. These platforms provide useful information about the market state, home prices, and neighborhood-specific statistics.Second, keep an eye out for articles about local real estate news, market trends, and new developments in local newspapers and online news sources. Local periodicals provide useful information regarding the
real estate New Westminster
market.Make contact with knowledgeable brokers or agents who focus on the New Westminster real estate market. Based on their familiarity with the local area, they may provide insightful market analyses and tailored suggestions.Another useful way to stay educated is to attend real estate seminars and workshops. Industry professionals who offer their knowledge of the current state of the market and investment prospects in New Westminster are frequently present at these conferences.Participating in real estate-related online forums and social media groups can give you insightful information and direct knowledge of the regional market. Obtaining in-depth research, expert interviews, and helpful advice for navigating the market can also be accomplished by subscribing to real estate blogs and podcasts that concentrate on
real estate New Westminster.