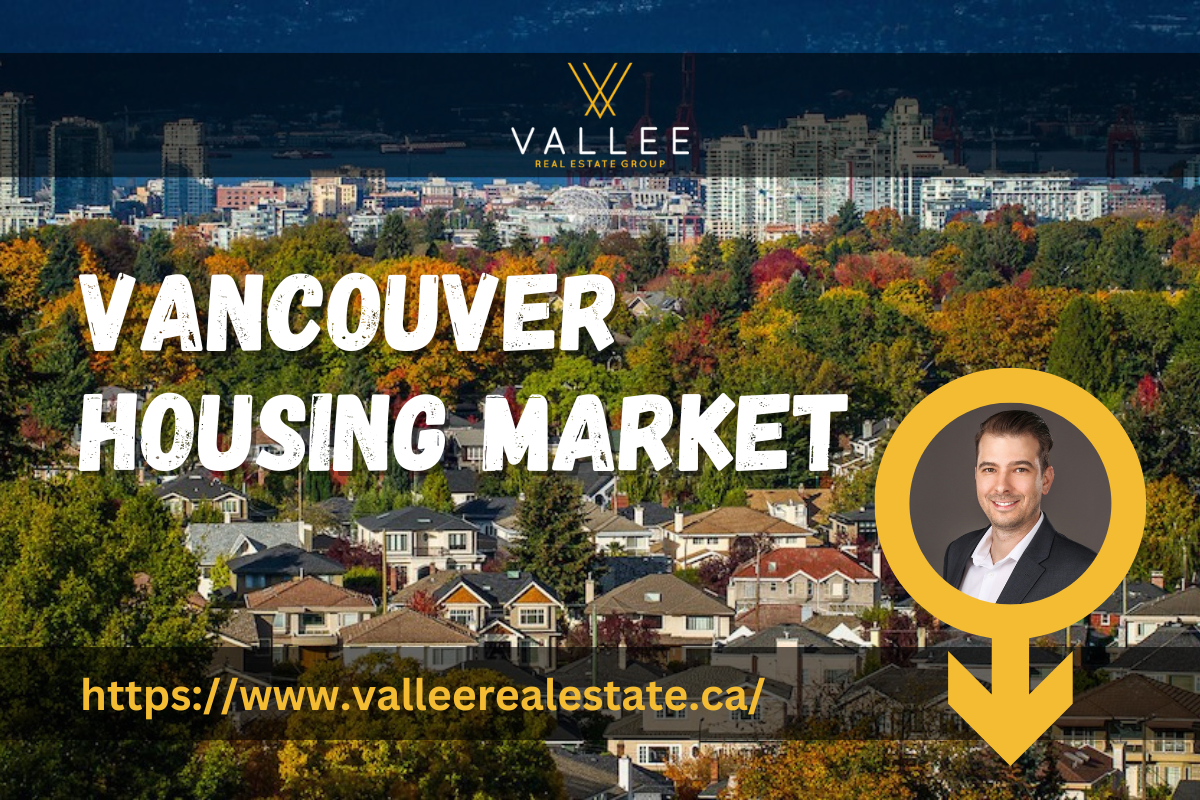 Vancouver, a bustling and scenic city on Canada's west coast, has captured the attention of travelers from all over the world. This is due to its breathtaking natural beauty, rich cultural diversity, and robust economy. Vancouver is hidden away between the grand mountains and the dazzling Pacific Ocean. It offers a distinctive fusion of urban elegance and outdoor adventure. Despite its attraction, the city's real estate market has drawn significant attention for being vibrant and turbulent.
East Vancouver's Real Estate Market Trends
East Vancouver's real estate
market has long been a story of increasing home prices, strong demand, and constrained supply. Housing affordability has been a problem for the city. This is crucial since Vancouver is the most sought-after place in Canada to live and invest. It makes it urgent for both citizens and officials.The following were some major trends that defined the market:
East Vancouver's real estate market saw tremendous price growth in the years preceding 2021, much like the rest of the Vancouver real estate market. Due to the high demand for houses in the
Vancouver housing market
and the constrained supply, prices increased, making it difficult for many potential purchasers to enter the market.
Both domestic and foreign buyers were drawn to the city's convenient location, economic prospects, and high quality of life. Residential real estate, such as homes, apartments, and condos, remains in high demand.
Due to its lively communities, ease of access to facilities, and closeness to the city center,
East Vancouver's real estate
neighborhoods, such as Commercial Drive, Mount Pleasant, and Main Street, have become more and more popular among homebuyers.
Due to a lack of available space and high land prices, Vancouver saw lots of condo development. Compared to detached homes,
Vancouver condos for
sale
were a more affordable option, drawing first-time purchasers and investors.
Government Interventions:
In response to the real estate market's explosive rise, the Canadian government and local governments put policies in place to slow down the market and address affordability issues. These measures included foreign buyer taxes, speculation taxes, and stricter mortgage regulations.
The real estate market saw some short-term effects from the COVID-19 epidemic that broke out in 2020. Early on in the epidemic, activity slowed down because of constraints and uncertain economic conditions. However, the market proved to be resilient and later recovered thanks to cheap mortgage rates and stalled demand.
Opportunities and Challenges for Homebuyers in Vancouver
Let's explore the potential and difficulties that homebuyers encounter. We'll be providing advice on navigating the dynamic
Vancouver housing market
and selecting wisely while starting down the road to homeownership in this alluring Canadian metropolis.
❖
Opportunities for Homebuyers in Vancouver:
Investment Potential:

 Vancouver's real estate market has a history of consistently demonstrating rapid long-term growth in property values. Owning property in the city might present a good investment opportunity for those looking for a return on their money.

Mortgage Interest Rates:

In Canada, historically low mortgage interest rates are the norm, facilitating some buyers' access to and affordability of housing. For some purchasers, now is an ideal moment to enter the market because lower rates might result in reduced monthly mortgage payments.

Government Incentives:

To assist first-time homebuyers, the Canadian government has launched a number of programmes, including the First-Time Home Buyer Incentive. The scheme offers money for down payments, perhaps making it simpler for qualified buyers to get on the housing ladder. Vancouver condos for sale are also a good option for first time home buyers.
❖
Challenges for Homebuyers in Vancouver:
Affordability Issues:

For many residents, the quick increase in home prices has surpassed income growth, creating affordability issues. For middle-class families and young professionals in particular, buying a home has grown more challenging.
Limited Inventory:

Vancouver's land restrictions and zoning laws restricted new homes construction, which contributed to a competitive market with a dearth of available properties, particularly in sought-after neighborhoods.
Foreign Buyers:

In the entire city, especially the east Vancouver real estate market, there has been discussion about the influx of foreign investment, notably from Asia-based purchasers. Some locals voiced concern that the presence of foreign investors might increase costs and worsen the affordability issues.
Tips for Navigating the Vancouver Housing Market
Due to intense competition and expensive real estate, navigating the
Vancouver housing market
can be difficult. Here are some helpful hints to assist you navigate the Vancouver property market, whether you're a first-time homebuyer or wanting to move within the city:
Establish Your Budget:

Work out your spending limit on real estate. Think about things like your down payment, regular mortgage payments, property taxes, insurance, and upkeep expenses. Obtaining pre-approval for a mortgage will help you make offers with more confidence and provide a clear understanding of your financial situation.
Work with an Expert Estate Agent:

Collaborate with a neighborhood agent knowledgeable about the Vancouver real estate market. A knowledgeable realtor can help you identify houses that meet your needs, walk you through the process, and provide advice on the local area.
Market Trends:

Stay current on Vancouver's latest market trends and changes. Pay attention to elements like the supply of available homes. This includes the average sale price, and the length of time a property is on the market. You can negotiate successfully and make competitive offers if you are well-informed.
Know Your Deal Breakers:

Flexibility is key, but you should also know your deal-breakers. To avoid settling for a home that doesn't satisfy your most pressing demands, list the attributes you must have in a home.
Recognise Strata Properties:

Recognise the ramifications of strata properties if you're buying a condo or townhouse. Get to know the bylaws, strata fees, and any prospective special assessments.
Budget for Additional Costs:

In addition to the purchase price, include allowances for extra expenses. They include but are not limited to relocation costs, legal fees, and property transfer taxes. You can prevent unforeseen financial difficulties by creating a thorough financial plan.
Understanding Vancouver's Real Estate Market to Make an Informed Decision
When buying, selling, or investing in real estate, it is crucial to understand the Vancouver real estate market. The city's housing market is well known for its strong demand, constrained supply, and volatile character. It's critical to keep track of market trends, keeping an eye on property costs, supply levels, average days on the market, and the proportion of buyers to sellers. This knowledge aids people in navigating the complexities of Vancouver's real estate market. It offers insightful information on the state of the market at the moment.
Conducting a thorough research of Vancouver's varied neighborhoods is essential to comprehending the city's real estate market. Each neighborhood has distinctive qualities and a range of pricing points to suit a wide range of tastes and lifestyles.Understanding various investment techniques is essential for anyone considering real estate. 
Investment decisions will be in line with specified objectives if the risks and possible returns associated with buy-and-hold, fix-and-flip, or rental properties are assessed. To reduce potential risks connected with real estate investment, it is prudent to conduct a thorough risk assessment and have backup plans in place.