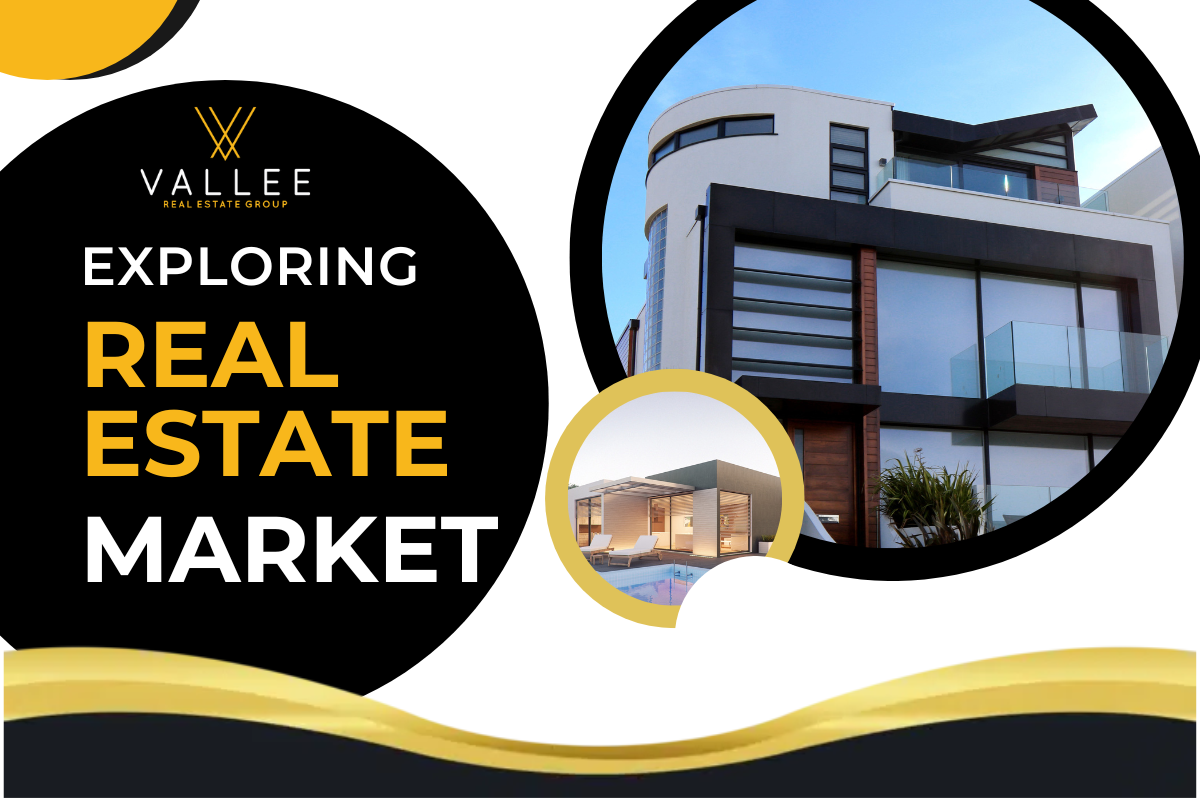 Exploring Real Estate Market Services in New Westminster for 2023
As we go further into the year of 2023, we explore the dynamic real estate market services in the thriving city of New Westminster. New Westminster is a city on the rise with a rich history, breathtaking waterfront vistas, and a developing urban landscape, making it an interesting area to explore the world of real estate.
Our thorough coverage will serve as your compass in the fascinating world of
real estate New Westminster
market, whether you're a first-time homeowner, an experienced investor, or simply inquisitive about the always changing landscape of real estate services. So buckle up and get ready to explore the prospects and possibilities that this lovely city has in store for you in 2023.
Overview of the New Westminster Real Estate Market 2023
Let's examine the main trends and elements that will influence the
New Westminster BC real estate
market this year in more detail.
Demand and Affordability: New Westminster's strategic position, close proximity to Vancouver, and first-rate transit connections have all contributed to a continuous demand for real estate holdings. But this increased demand has also made housing more expensive, especially for first-time purchasers. This is both in the New Westminster and

Vancouver real estate market

.  As a result, the market might continue to place a focus on various measures to increase access to cheap houses for sale in New Westminster.
Housing kinds: Real estate New Westminster offers a wide range of housing kinds, from traditional houses to contemporary apartments and condos. New condominium projects have proliferated noticeably in recent years, appealing to both young professionals and retirees downsizing who want urban living with a riverfront view.
Waterfront Development: Both residents and developers are drawn to the Fraser River's breathtaking shoreline. The city's skyline will change as a result of ongoing waterfront works, which will also improve the city's appeal and raise property values of the housing market in some locations.
Opportunities for Investment: Investors searching for future growth have turned their focus to the

real estate in New Westminster

. The city is a desirable location for people looking for long-term investment opportunities due to its dedication to rehabilitation and continuous infrastructural improvements.
Rental Market:

New Westminster's rental market is still competitive, with demand being driven by the city's allure to renters looking for close proximity to Vancouver, first-rate amenities, and a distinctive blend of old and new living. Investors who investigate the rental sector will discover chances to produce steady rental revenue.
Emerging New Westminster BC Real Estate Real Estate Trends
You've come to the correct place if you're curious about the state of the
New Westminster BC real estate
market at the moment. We'll go into the major trends influencing the field to give you a thorough grasp. 
An Increase in Condo Projects
Condo blocks are expanding rapidly in New Westminster. For those looking for apartment-style living, this means additional possibilities. These contemporary constructions are becoming more and more well-liked among potential homebuyers and tenants since they frequently have alluring amenities like fitness centers and common areas. People usually look for condos when they can't find suitable and
cheap houses for sale in New Westminster.
Rising Real Estate Prices
Although the availability of condos has increased, it's crucial to remember that costs of
real estate in New Westminster
are rising. Prices in this attractive city have increased due to the tremendous demand for homes, making it a little more difficult for singles or families looking for an affordable property. 
Urban Development and Ongoing Development
Urbanization in New Westminster is expanding significantly especially after the increasing prices in the
Vancouver real estate market
. New stores, restaurants, and entertainment spaces are being added as the city grows. Along with improving the quality of life for locals, this increase may also offer chances for investors and home buyers alike.
The sense of community in New Westminster is a big draw. The city organizes a lot of festivals, events, and community gatherings all year long, which strengthens a sense of community. It is a desirable location for families and individuals looking for a tight-knit neighborhood because of this community-centered attitude.
Tips for Choosing the Right Real Estate Service Providers
Whether you're buying, selling, or investing in real estate, selecting the best real estate service providers is essential for a smooth and successful real estate transaction. Here are some helpful hints to assist you in choosing these experts with knowledge:
Identify Your Needs: Describe your unique real estate needs before looking for service providers. Are you investing, buying, or selling? Do you require a property inspector, a real estate agent, a mortgage broker, or other experts? You can reduce your options by being aware of your needs when exploring the

housing market

.
Research and Gather Recommendations:
Consult with your friends, family, coworkers, and neighbours for recommendations. Finding reputable service providers is frequently facilitated by personal recommendations. Make a list of probable applicants by reading internet reviews and checking directories or websites for the industry.
Verify Credentials and Licensing:
Check the accreditation and licensing of any potential professionals. Real estate brokers, inspectors, and other professions may need to meet varying licensing standards depending on their respective jurisdictions. Check their credentials with the appropriate regulatory organizations.
Interview Multiple Candidates:
Don't choose the first service provider you find. Interview a few individuals to compare their qualifications, interpersonal abilities, and suitability for your requirements. Inquire about their background, strategy, and experience with real estate transactions.
Ask for and get in touch with references from previous customers to learn more about the performance of the service provider. Inquire about their past experiences and whether they would suggest the aforementioned professional.
Transparency and Trustworthiness:
Look for service suppliers who place a high priority on honesty and transparency. They ought to be open and honest about any potential problems, costs, and conflicts of interest. Trust your gut; if anything seems odd, look at other possibilities.
Negotiate Fee and Contracts:
Know the costs of the services being offered and thoroughly read all contracts. When it's essential, haggle over the conditions to make sure you're happy with the deal's financial terms. 
Stay Informed about Market Updates Throughout the Year to Make a Better Decision!
The timing of your real estate transaction might have a big influence. Making decisions that are in line with your objectives can be facilitated by being aware of market swings, seasonal trends, and interest rate changes.Real estate is frequently a highly localized industry. It's important to comprehend the distinctive features of the region you are interested in. Updates on the local market might show changes in demand, property values, and neighborhood attractiveness.
Pay attention to more general economic indicators like employment rates, inflation, and consumer confidence. The state of the real estate market as a whole may be impacted by several elements.
Real estate New Westminster can be significantly impacted by governmental directives, rules, and tax laws. Keep abreast of any adjustments that can have an impact on your real estate transaction, such as changes to tax incentives or zoning laws.Working with real estate experts who are informed about current market trends is crucial. They can help you through the market's intricacies and offer professional views.

Information is widely available today, making it simpler than ever to stay up to date on market developments. To stay current, use online tools, go to regional real estate gatherings, and network with trustworthy real estate experts.